Ranch Style Fencing in Willis TX
We specialize in barb wire, field fencing, and corral fencing.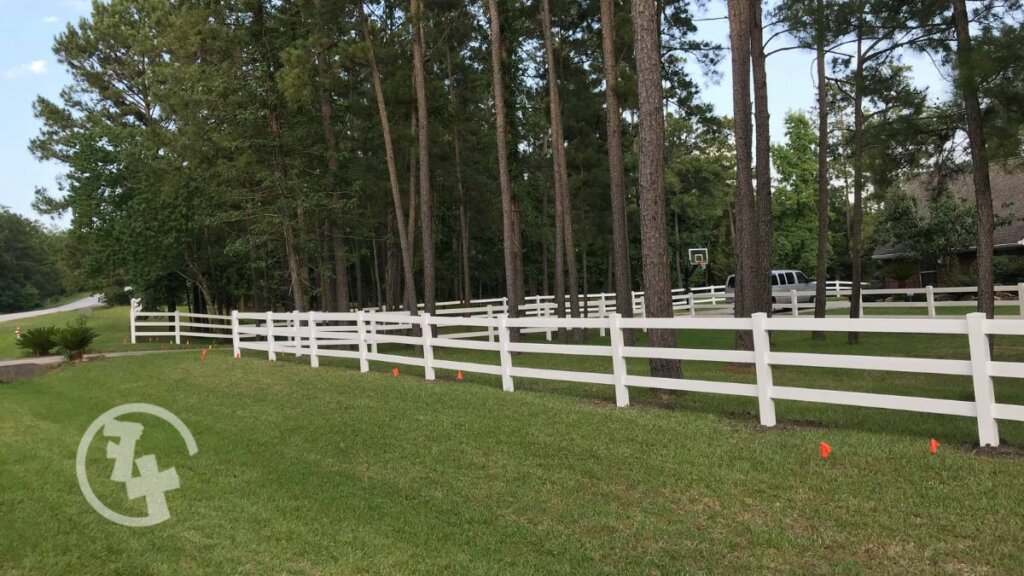 "We are the leaders in ranch style fencing"
Ranch Style Fencing built to last.
We offer a wide range of Barb wire fencing, from 2 point to 4 point wire. These fences are built to your needs, whether it uses T – post and Cedar post, All cedar post, or T- post and wood post . There is a list of options to ensure your fence fits you and your budget.
Field Fencing is becoming more popular in today's market. It is offered in various sizes of woven wire, and can be used for cattle, horses, and small pet containment. It is also a great way to keep wild hogs out of the pastures by installing barb wire on the bottom of the fence to keep them from uprooting.
We have discovered some secretive ways to set the post to ensure the strength to allow your Horses to be able to safely lean against the fence. We set all our Gate posts with wood and paint to match, we use Simpson brackets to strengthen the rails for equine. Available in 3 or 4 rails.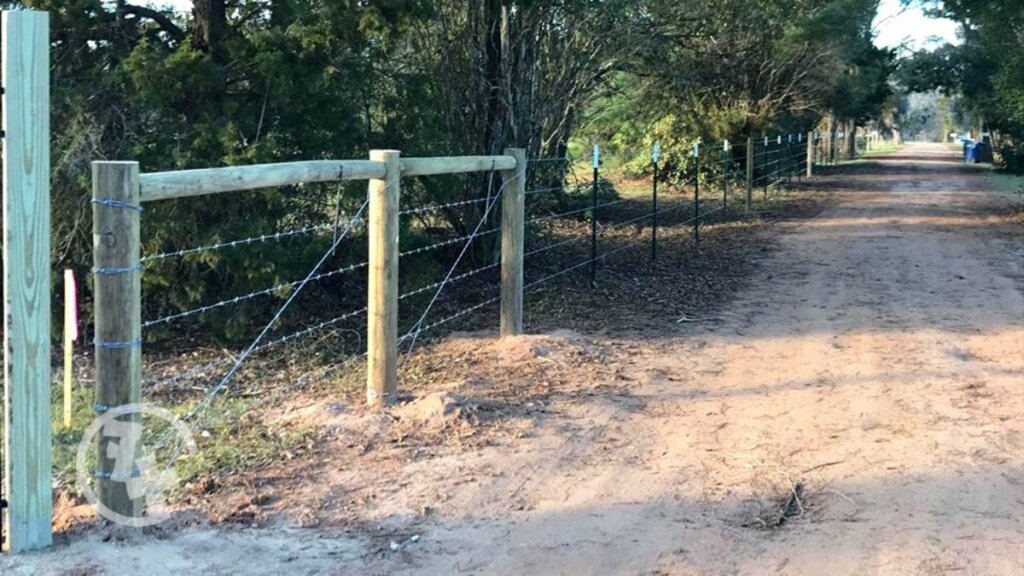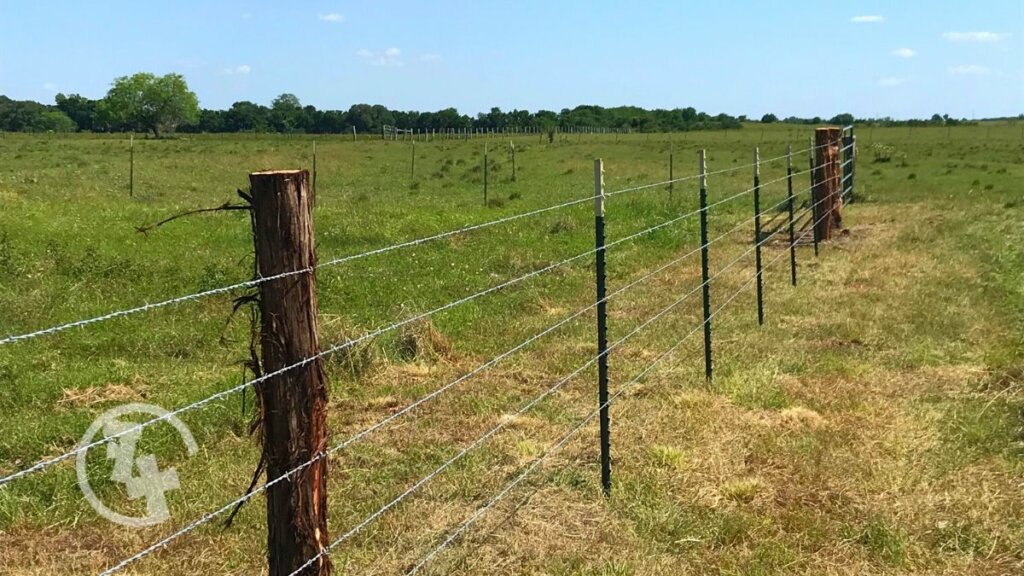 Styles of Ranch Style Fencing
We'll create the perfect fence for your property.
Why We are the best in town.